A Novel Therapy To Treat Malignant Brain Tumors
Temodex / SI053
Temodex is a locally acting form of temozolomide developed by the Research Institute of Physical and Chemical Preparations at Belorussian State University in Minsk, Belarus, and has successfully been tested in clinical trials. Temodex is a gel that is locally administered in the cavity formed after resection of brain tumours. Thereby it can start to act against remaining tumour cells immediately after the removal of the tumour.
The Belorussian State University received in 2015 a first grade Diploma and a gold medal at RESTEC® HiTech exhibition forum in St. Petersburg for the development of Temodex in the category "Best Innovation Project: successful product marketing, best manufacturing, best stock handling and best logistics". Temodex is registered as a first line treatment of glioblastoma in Belarus since 2014.
Glioblastoma, the most common and aggressive malignant form of all primary brain tumours, affects glial cells and accounts for 52% of all brain tissue tumour cases and 20% of all tumours inside the skull. About 50% of the patients diagnosed with glioblastoma die within one year, and 90% within three years. Temodex has shown a prolonged survival with 9 months in patients with glioblastoma and other malignant astrocytic, oligodendroglial and oligoastrocytic brain tumours.
Temozolomide, the active pharmaceutical ingredient in Temodex, is an imidazotetrazine derivative of the alkylating agent dacarbazine and is for this reason a drug which is considered to be a prodrug. Temozolomide is used for the treatment of several brain cancer forms, e.g., as a second-line treatment for astrocytoma and as a first-line treatment for glioblastoma. The therapeutic benefit of temozolomide is due to its ability to alkylate / methylate DNA. This alkylation / methylation destroys the DNA and triggers the death of the tumour cells. Temozolomide was developed by Malcolm Stevens and his team at Aston University in Birmingham in UK and has been available in the US since 1999, and in other countries since 2000.
In October 2015 Double Bond Pharmaceutical acquired global marketing rights for Temodex with exception of Eurasian Economic Union (Russia, Belarus, Kazakhstan, the Republic of Armenia, the Kyrgyz Republic) and Ukraine. Further clinical development of Temodex for the registration and marketing authorisation in EU, USA and worldwide is ongoing. European clinical trials are planned to be started during 2018.
Double Bond Pharmaceutical AB was granted Orphan Drug Designation for Temodex by the European Medicines Agency in June 2016 for the treatment of glioma. The Orphan Drug Designation Status for Temodex obtained by DBP, gives ten years of market exclusivity for the indication and various kinds of support from EMA to further facilitate and accelerate the development of the product.
We currently further develop Temodex for global authorisation and launch, which means that the product is being further refined and complemented. This is why the formulation that Double Bond Pharmaceutical further develops from Temodex has since late 2017 received a new working name, SI053.
| | |
| --- | --- |
| Active substance | Temozolomide |
| Formulation | Powder for gel preparation of a local intracerebral chemotherapy |
| Indication | Grade II-IV brain tumours (including glioblastoma) |
| Geography | RUE BMP(Belarus): Eurasian Economic Union (Russia, Belarus, Kazakhstan, the Republic of Armenia, the Kyrgyz Republic) and Ukraine Double Bond Pharmaceutical AB (Sweden): the rest of the world |
| Significant benefit | Temodex targets selectively tumoral tissues; it has anti-neoplastic effect; it has minimum influence on adjacent brain tissues; it has no severe systemic toxicity; and it is eliminated rapidly |
| Glioblastoma | Glioblastoma multiforme is the most common and most aggressive malignant form of primary brain tumour. The median survival time from the time of diagnosis without any treatment is only 3 months, and it is very difficult to treat glioblastoma due to several complicating factors. Surgery is the primary treatment of the disease |
| For detailed info | info@doublebp.com www.doublebp.com DOUBLE BOND Pharmaceutical AB Virdings allé 32B 75450 Uppsala Sweden |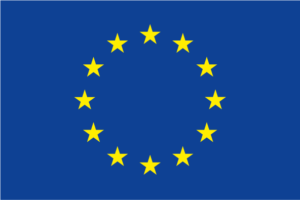 This project has received funding from the European Union's Horizon 2020 research and innovation programme under grant agreement No H2020-SMEINST-867513.