A Novel Therapy To Treat Malignant Brain Tumors
Temodex / SI053
Glioblastoma, the most common and aggressive form of all primary brain tumors, affects glial cells and accounts for 52% of all cases of brain tissue tumors and 20% of all tumors inside the skull. Approximately 50% of patients diagnosed with glioblastoma die within one year and 90% die within three years.
Temozolomide is an imidazotetrazine derivative of the alkylating agent dacarbazine and is therefore also known as a prodrug. Temozolomide is used to treat various forms of brain tumors, such as second-line therapy for astrocytomas and first-line therapy for glioblastomas. The therapeutic benefit of temozolomide is due to its ability to alkylate/methylate DNA. This alkylation/methylation destroys DNA and triggers tumor cell death. Temozolomide was developed by Malcolm Stevens and his team at Aston College in Birmingham in the UK and has been available in the US since 1999 and in other countries since 2000.
Temodex is a temozolomide gel that is administered locally into the cavity created after resection of brain tumors. This allows treatment to begin immediately after removal of the tumor. This product has demonstrated prolonged survival of 9 months in patients with glioblastoma and other malignant astrocytic, oligodendroglial, and oligoastrocytic brain tumors and has been approved as a first-line treatment for glioblastoma in Belarus since 2014. In October 2015, Double Bond Pharmaceutical acquired worldwide commercialization rights for Temodex with the exception of the Eurasian Economic Union (Russia, Belarus, Kazakhstan, the Republic of Armenia, the Kyrgyz Republic) and Ukraine.
In June 2016, Double Bond Pharmaceutical received Orphan Drug Designation status from the European Medicines Agency (EMA) for Temozolomide Gel for the treatment of glioblastoma. Since late 2017, Double Bond Pharmaceutical has developed SI-053 (based on Temodex). This product is a new gel formulation, fully developed and manufactured in the EU, containing temozolomide for the local treatment of glioblastoma (in the proposed Phase I clinical trial) and could eventually be used to treat all resectable gliomas.
Preclinical studies (non-human) have been conducted in vitro and in vivo to prove the concept. Double Bond now intends to validate SI-053 for the treatment of glioblastoma in patients.
Active substance
Temozolomide
Formulation
Powder for the preparation of a gel for local intracerebral chemotherapy.
Indication
Temodex: Grade II-IV Brain tumors (including glioblastoma);
SI-053 (to be tested): newly diagnosed Grade IV glioblastoma.
Geography
Temodex: RUE BMP: Eurasian Economic Union (Russia, Belarus, Kazakhstan, the Republic of Armenia, the Kyrgyz Republic) and Ukraine Double Bond Pharmaceutical AB: Early Access Program. SI-053: Phase 1 Clinical Trial in Germany and the Netherlands.
Significant benefit
Temodex/SI-053 contains temozolomide, selectively targets tumor tissue; provides an antineoplastic effect; it has minimal effect on adjacent brain tissue. it has no severe systemic toxicity and it is rapidly eliminated.
Glioblastoma
Glioblastoma is characterized by invasion of tumor cells into surrounding brain tissue. The median survival for patients with glioblastoma is less than 2 years despite advances in surgical and medical therapy. Current standard treatment includes surgery, temozolomide as concomitant and adjuvant chemotherapy, and radiation therapy.
For detailed info
info@doublebp.com
Double Bond Pharmaceutical AB, Virdings allé 32B, 75450 Uppsala, Sweden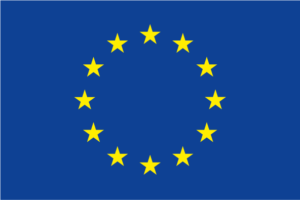 This project has received funding from the European Union's Horizon 2020 research and innovation programme under grant agreement No H2020-SMEINST-867513.
FAQ about Glioblastoma & SI-053